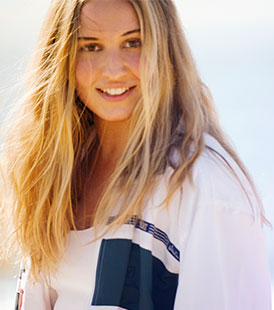 Alex Riedel
Ambassador
Hi there, my name is Alex and I am proud to be an ambassador for the Harrison Riedel Foundation. As Harrison's sister, I have been closely involved with this organisation since the YourCrew app was first launched in 2019. My unwavering belief in the value of its content is what motivated me to become an ambassador today.
Growing up, I faced many challenges and struggles, especially the loss of my beloved brother. Through these difficult times, I learned firsthand the importance of having a support network to lean on. That is why I am so passionate about the YourCrew app and its potential to serve as a universal support system.
As an ambassador for the YourCrew foundation, I am dedicated to starting a conversation about youth mental health. It is essential that we open up and talk about the struggles that young people face today. I believe that the YourCrew app can be an invaluable tool in helping young people connect with the support they need to overcome these challenges.