The problem is 7/10 young people aren't
getting the help they need.
11 years is too long.
The average time between the onset of
mental health issues and receiving help is 11 years.
We believe a conversation at the right
time can stop small things from becoming
big problems.
Every person
needs a crew.
Feel safe knowing your trusted
network of supporters have your
back with YourCrew.
Today is a confusing time
to be young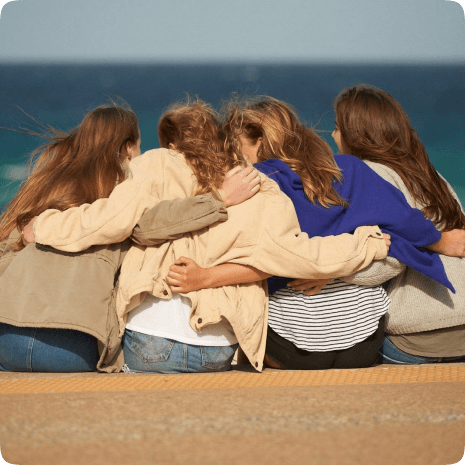 We're more 'online' than ever before. Unfortunately, feelings of connection haven't increased, with reports of anxiety and isolation on the rise for young Australians.
We believe that healthy relationships are the secret to happiness – and every person should have a crew of people to catch them if and when they fall.
That's why we created YourCrew and YourCrew Classroom, to give young Australians the knowledge, skills and tools to support themselves and their friends safely.
Preventing small issues from
becoming big ones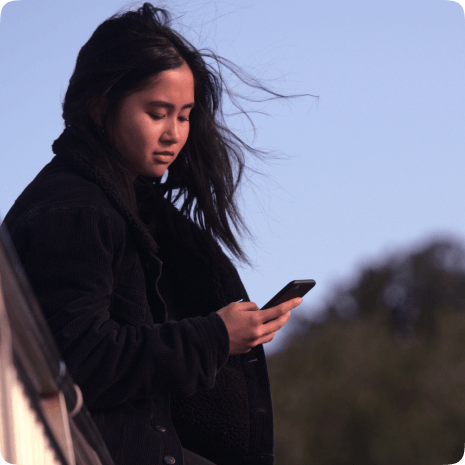 Although serious in intent, the YourCrew App and YourCrew Classroom provide a novel (and sometimes fun) way to increase communication with known and trusted people, and open the door to young people seeking help.
Our objectives are simple:
To increase the rate of help-seeking by encouraging the right conversation at the right time.
To decrease levels of anxiety, stress, hopelessness, loneliness and depression.
To reduce the risk factors which may lead to self-harm, both with or without intent of death.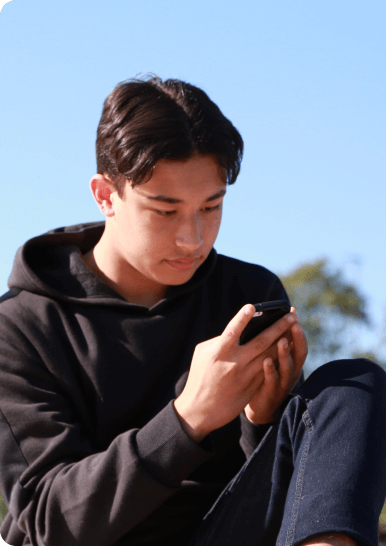 YourCrew App
The YourCrew App aims to promote the right conversation at the right time and reduce the time between youth needing help and receiving the help they need.
YourCrew also guides youth with what to say, do, where to go and when to involve an adult or professional service when helping their mates.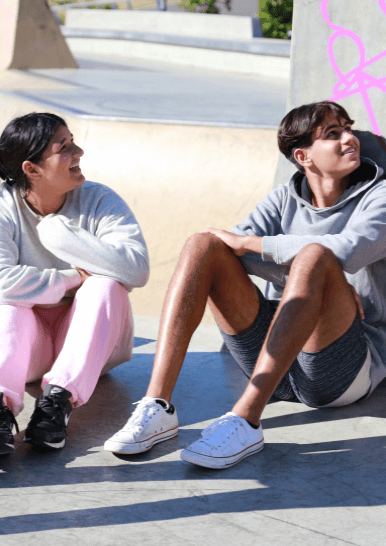 YourCrew Classroom
YourCrew Classroom encourages help-seeking, self-support, and supporting others strategies for high schoolers.
The program is split into three modules centred around the key themes of wellbeing, resilience and relationships.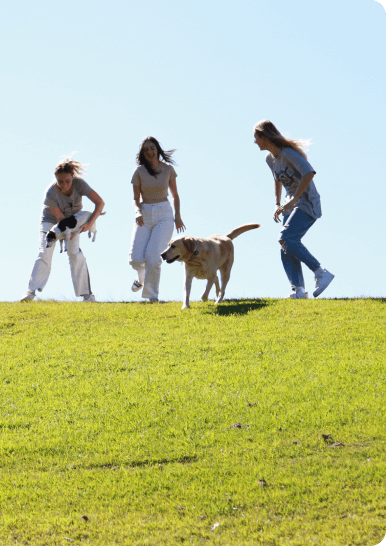 Donate
At Harrison Riedel Foundation, we are all about relationships – our YourCrew App and YourCrew Classroom programs aim to mobilise and strengthen existing and trusted connections to encourage the right conversation at the right time, getting youth help when they need it.
You can help keep our young people safe by helping fund our prevention programs.
Interview with Alive 90.5 FM
September 30th, 2020
Amanda Riedel shares her personal story that led to the formation of the Harrison Riedel Foundation and the YourCrew App.
Listen
Join @YourCrewApp on Instagram
Sign up to our newsletter
I agree to have my details saved but I know I can unsubscribe at any time.