Acknowledgement of Country
We acknowledge Australia's First Nations People as the Traditional Owners and Custodians of the land, and pay respect to the Wallumedegal and Cammeraygal people of the Eora Nation, upon whose Country Harrison Riedel Foundation is based.
We honour the storytelling and culture of Aboriginal and Torres Strait Islander communities across Australia and respect and admire their approach to relationships and connection to family, community and country.
"You will never be an only child. Here's all your other brothers and sisters… You've got all of these other mothers and fathers, to support you and teach you. That's the strength of the system."
– LYNETTE RILEY
Wiradjuri and Gamilaroi woman, and Senior Lecturer at
the University of Sydney
Our Mission
Our mission is to reduce the time between young people
needing help and receiving the help they need.
Our Vision
Our vision is to reduce the rate of intentional self-
harm to zero.
We care about young people struggling with emotional distress, a sense of isolation, and finding it difficult to access the help they need. We want to prevent anyone else from experiencing the tragedy of intentional self-harm.
We believe enabling and building trusting and authentic relationships empower young people to ask for help and crew to have the confidence and know-how to provide help.
We are bold in our approach to tackling youth suicide – we find out what is missing, listen and facilitate conversation, think outside the box to find a solution, and embrace new ideas and technologies.
We enable connection with all stakeholders and believe prevention is a large part of the community effort to combat suicide.
We believe relationships are built on mutual respect and trust. We also actively evaluate what we do to ensure proper process and that we deliver our mission.
We believe that all young people deserve to feel safe knowing that there are people who care about them. At Harrison Riedel Foundation we take child safety seriously and have child safe policies and protocols which govern our actions and processes. We continuously review and improve systems and practices to protect children and young people and our programs provide young people with the knowledge and skills to understand and maintain their own personal safety as appropriate or as required.
Our child safe policies can be found here
We believe that the best people to advise and create solutions that affect them are young people themselves. We have consulted with youth since inception because young people want to be involved in a solution aimed at them. From our initial YourCrew concept exploration and testing to our regular focus groups and surveys and our own youth advisory Crew, young people are at the centre of everything we do.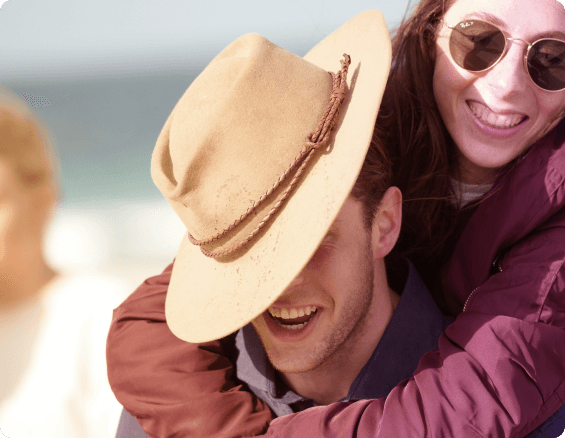 Harrison Riedel Foundation Limited Structure:
Harrison Riedel Foundation
Is a Company Limited by Guarantee
Is registered as a Health Promotion Charity with the ACNC
Holds DGR1 status
Harrison Riedel Foundation is governed by a Board of Directors.