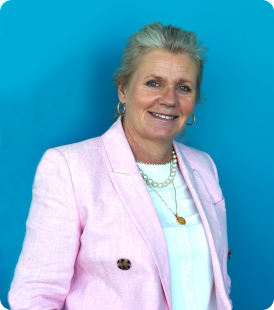 Yasmin Allen
Chair
Yasmin Allen (Chair) is a non-executive director with more than 15 years' experience on the boards of major listed companies, government and not for profit organisations. Prior to her directorships Yasmin had an extensive career in investment banking and occupied senior management roles in strategic analysis and corporate advice. This included Vice President of Deutsche Bank Sydney, Director of ANZ Investment Bank in Sydney and Associate Director with HSBC in London.  Yasmin is the current Chair of the Harrison Riedel Foundation.
Yasmin is currently a board director at Cochlear Limited and Chairman of its Audit committee. Yasmin is also on the board of Santos Limited and serves on Santos' Environment, Health and Safety Committee and on its Audit Committee. Yasmin is also a non-executive director of ASX Limited and a director of its Clearing & Settlement Boards and a member of the ASX Audit Committee. She is a member of the George Institute for Global Health board and the board of the National Portrait Gallery in Canberra.
Yasmin's previous directorships include Insurance Australia Group Limited (IAG) where she was Chairman of its Nomination and Remuneration Committee and a member of its Audit and Risk Committee (previously Chairman). Yasmin was also Chairman at Macquarie Group's Global Infrastructure Funds, a director at Export Finance and Insurance Corporation (EFIC), Film Australia Limited and the Salvation Army Advisory Board.
She has a Bachelor of Commerce from the University of Melbourne, and in 2015 she was awarded their Alumni of Distinction Award. Yasmin is also a Fellow of the Australian Institute of Company Directors.