YourCrew Launch St Joseph's College
YourCrew Launch St Joseph's College September 2019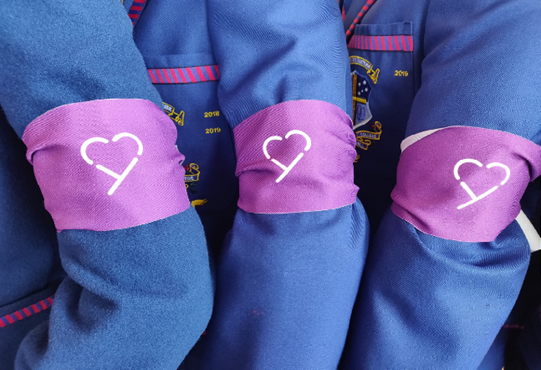 The boys used silence to create noise around mental health.
In 2019, Curtis Fricot, Ben Duffy and the Year 12 boys at St Joseph's Boys' School began an awareness campaign for mental health.
The student run campaign used silence to create noise around the stigma and silence that surrounds mental health for young people.
Every single Year 12 boy wanted to participate, each wore an armband that signified a safe person for any student to talk to –about anything of worry and without judgment.
The synergy between the boys' idea and YourCrew is real.
The Harrison Riedel Foundation partnered with St Joseph's College, Sydney for one day in September 2019 to promote the YourCrew app and to launch the armband initiative as one campaign. 
Why St Joseph's? Because a Year 12 Joey's boy, Curtis Fricot, came up with the idea and every Year 12 Joey's boy participated – they were Harrison's mates. 
YourCrew and the armbands both promote help-seeking. Together we started a large and inclusive wave of support for young people by young people.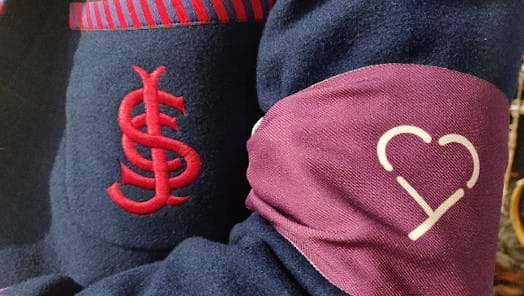 The Federal Minister for Health Greg Hunt supports the armband initiative and YourCrew
One day in Sept 2019 saw a whole school come together, to take a pledge, and start a tradition of stated  support for each other by passing the armbands on to the new 2020 leaders of the school.